I had super great Friday and Saturday!
On last Friday, my brother came back from Netherlands (he's working there). He will be staying here in Jakarta for only 3 weeks. :( :(
He bought me, my sisters and my mom some souvenirs.
He bought me this beautiful chain bag and other stuffs. I'm so damn happy! I love the color of the bag so much :)
So I went to GI with my family (except my daddy because he was working hehe) and my bf as the driver at last saturday. LOL
I wore the chain bag with printed pants.
Well actually I have to rush to the mall to meet my cousins at the mall. So I think I have to let the pictures do the talking!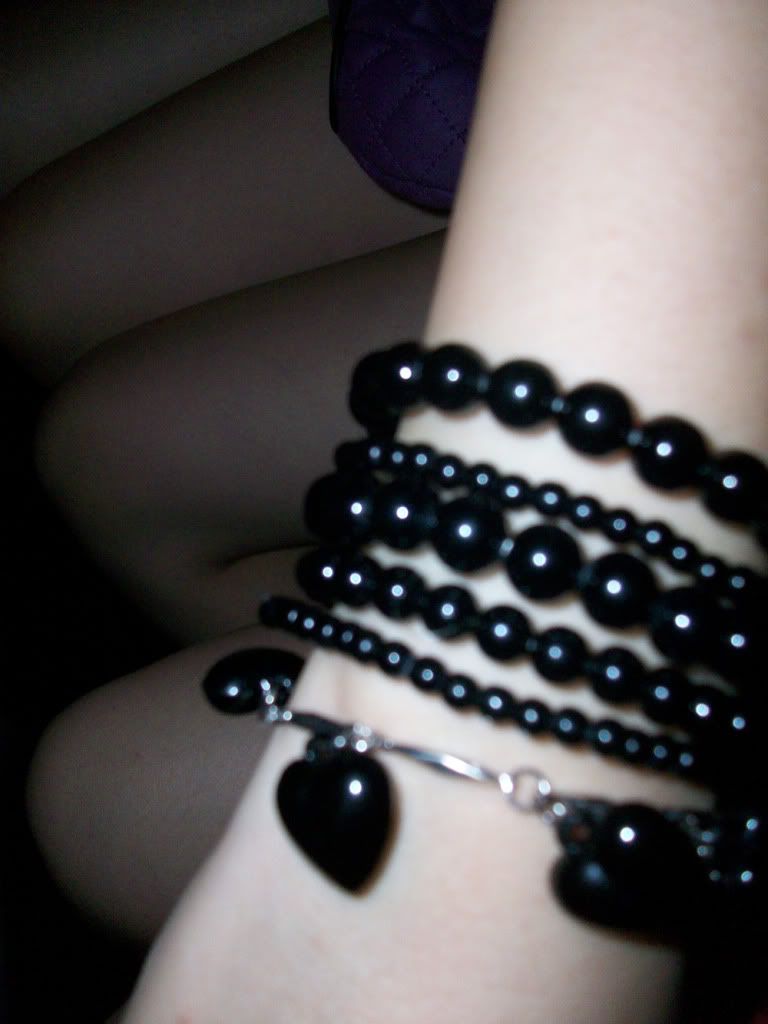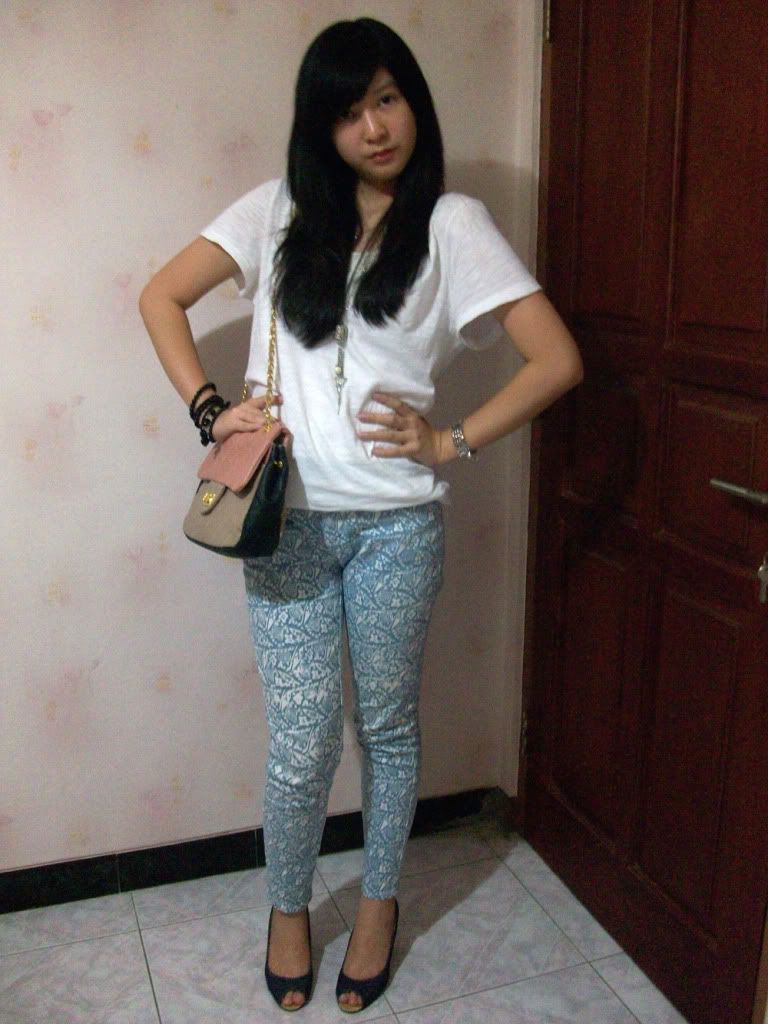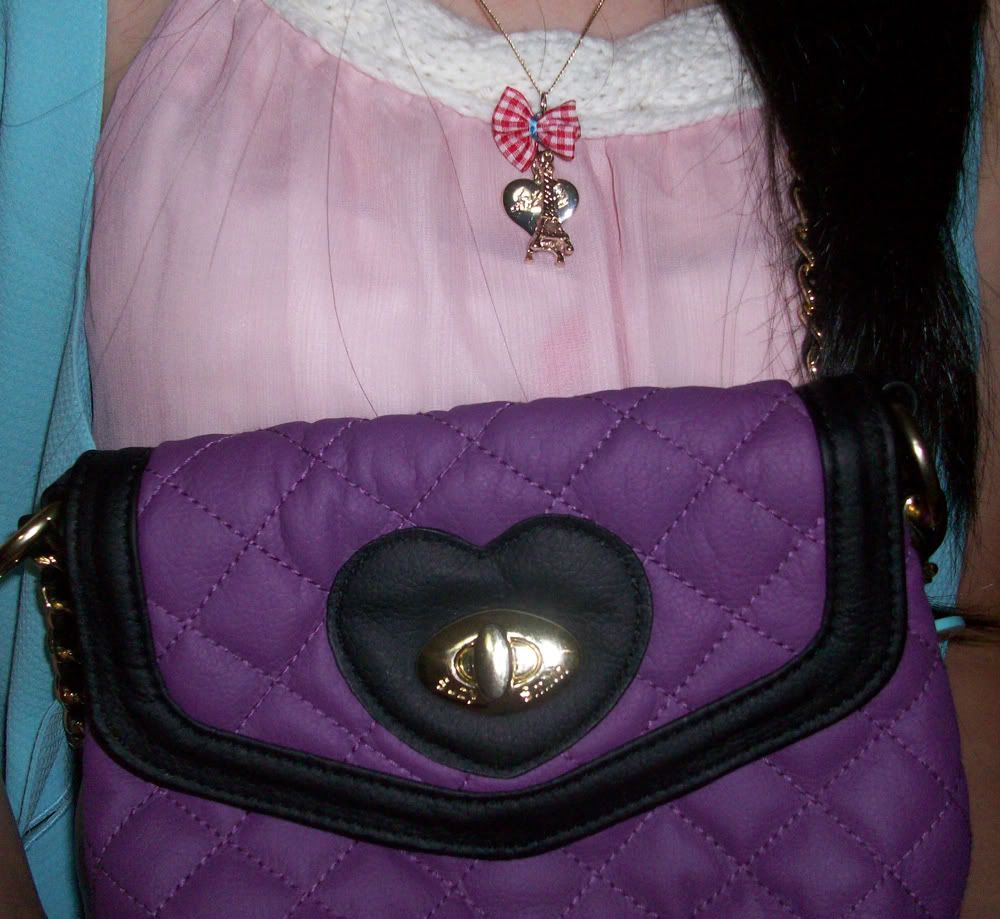 My brother bought these cute little purple bag and Eiffel tower necklace for my little sister!